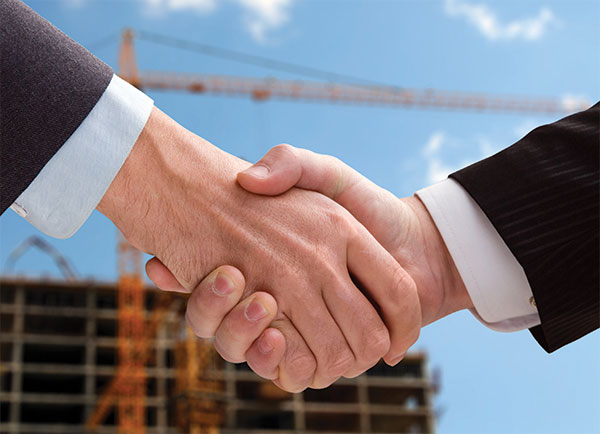 So far the Group has associated with worldwide renown corporate clients such as:
•    OUR ASSOCIATED GROUP IN DOHA QATAR – ALJABOR  – Involved in engineering, infrastructure, power, water, environment and real estate. IT, fashion and beauty business are parts of the activities.
•    Investec Bank Equities from South Africa (through an offshore proxy) – operating in the fields of Finance and Land Development.  This company has invested in a portfolio of €30 mn for the development of residential quarters on the Group's land, the end customers of which will be South African immigrants.
•    Intergolf Inc from the USA – an alliance has been formed with Eurolink Investment Group for the development of 2 golf courses: the Royal Oakwood and the Artemis Grove. The total investment is estimated at €20 mn.
•    Erasmus Multilingual Schools – is a famous international organization in the educational sector. Erasmus is based in Zurich, Switzerland and offers worldwide exceptional private education at all levels of schooling. Eurolink Investment Group is currently negotiating the sale of 30,000 square meters of land, in the heart of the new city, for the construction of a dynamic and multi‐lingual 12‐form school of extremely high standards. Based on research that has been carried out, the school will attract students from all over Bulgaria, Romania, Russia, and Greece.
•    Royal Van Ommeren NV from the Netherlands (through an offshore proxy) – is one of the biggest shipping and marina construction companies in the world. Negotiations are currently carried out with Eurolink Investment Group for the construction of the marina at Marina Bay. This is a project with a cost estimated at €120 mn.
•    PK Capital Investments from St Petersburg, Russia – is a financial institution with a strong presence in the construction industry and finances residential complexes. The company is currently negotiating with Eurolink Investment Group for an alliance in the construction of the Albena Cliffs project, which will be built on the Group's land, situated near the resort of Albena. The project's end customers will be Russian investors.
•    British Petroleum (Bulgaria) Plc from the UK – Eurolink Investment Group was designated to carry out a feasibility study on the petroleum industry in Bulgaria in order to facilitate the penetration of British Petroleum into the market.
•    Barclays Bank of the UK – Eurolink Investment Group is the Bank's consultant in Bulgaria, with a main focus on the banking and monetary sectors.