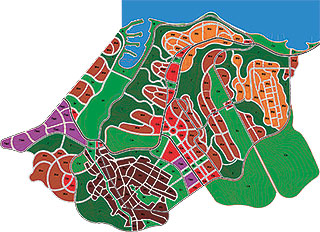 Eurolink Investment Group specializes in the acquisition and development of land. At present, it owns more than 13.5 million square meters of land, which is in the process of the Land Development Cycle. The Cycle consists of five steps:
•    Acquisition of land;
•    Registration of the land in the Master Plan for the city's expansion;
•    Development of the infrastructure for transforming a big amount of agricultural land into modern housing complexes and building plots;
•    Final Product – Building Plans, Permissions and Property Development; and
•    Design and construction of facilities, destined to improve the quality of life, health and entertainment of the inhabitants.
Eurolink Investment Group can offer a variety of plots in prime locations.  These include seaside plots ranging from 10 to 500 acres and located only 10 minutes from the centre of Varna, plots within the city boundaries with panoramic sea views, countryside plots with golf course views, residential plots in exclusive areas, homes for people who choose serenity when they retire, commercial plots for various business activities and agricultural plots.
Our philosophy is to work closely with our clients and partners to promote the creation of unique complexes and implement a plan dedicated to human beings and their right to enjoy life in a warm, peaceful and natural environment.
The Irish architectural firm Murray O'Laoire Architects, leaders in the creation of modern, environmentally-friendly and sustainable city master plans, has been appointed to prepare a detailed analysis and a Master Plan of the Group's land. The Master Plan will be based on the new Varna Town Plan, approved by the Municipal Council of Varna. On this plan Eurolink Investment Group's land will be separated into three different categories:
•    Land ready for development;
•    Land under study and planning; and
•    Land reserved for future expansion needs.